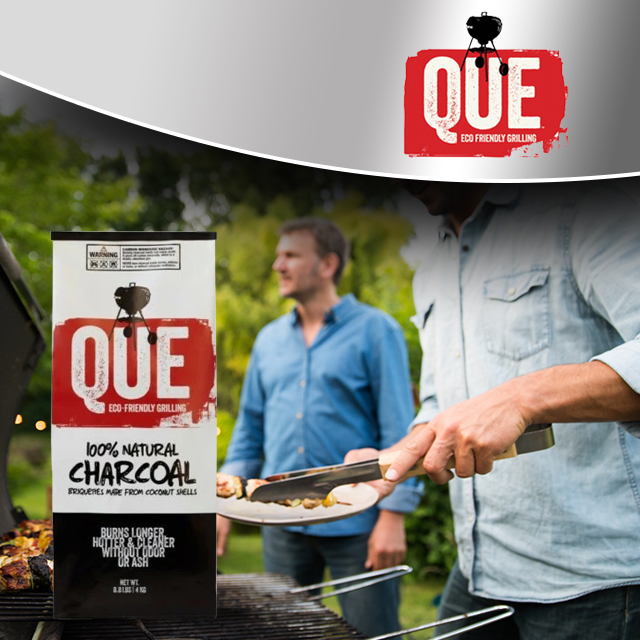 QUE Eco-Friendly Charcoal
Division: Wentworth Sales Corporation
Client: QUE Charcoal
Info: Manufacturer of coconut-based 100% natural eco-friendly bbq charcoal
Made from coconut husks left over after using the coconut for food production, Que Coconut Charcoal is 100% natural and burns up to 30% longer and 50% hotter than other charcoal briquettes. With almost no ash production, QUE coconut charcoal is also ideal for use with kamado cookers, as it burns similarly to lump charcoal but with virtually no odor.
No tree is harvested to make QUE charcoal, as it makes use of the bi-product of coconut processing, and the ash is biodegradable. 100% natural.
Ideal for any cook, especially when cooking more delicate tasting foods like fish and seafood or when looking to pinpoint your smoking wood flavor without the competing flavor of charcoal.