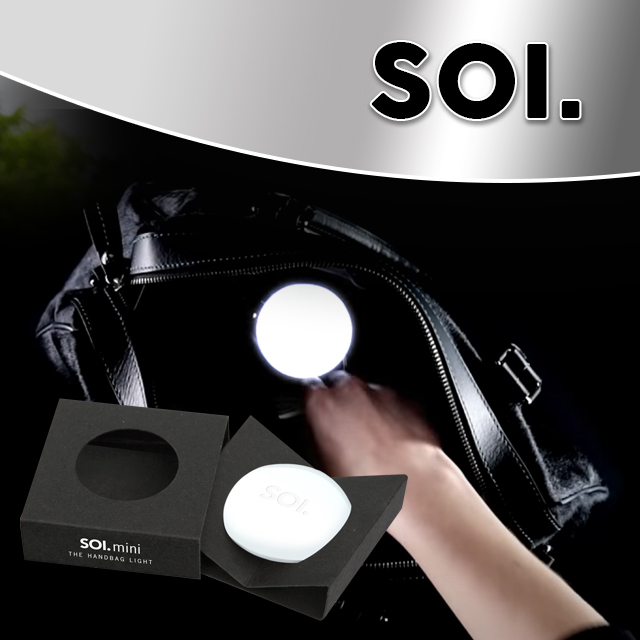 SOI LED Purse Light
Division: Wentworth Sales Corporation
Client: Brainstream
Info: Manufacturer of the SOI LED automatic on-off purse light
SOI is first the automatic handbag light. No buttons or switches. It illuminates automatically when you're searching for something and then goes off automatically, once you have found it.
An approaching hand or a light tap causes SOI to light up. After ten seconds it turns off automatically, making switches or alike obsolete.
Find what you're looking for. According to research, women spend 76 days of their life, searching in their handbags. SOI is the ideal aid to find lip gloss, keys or the mobile phone. .